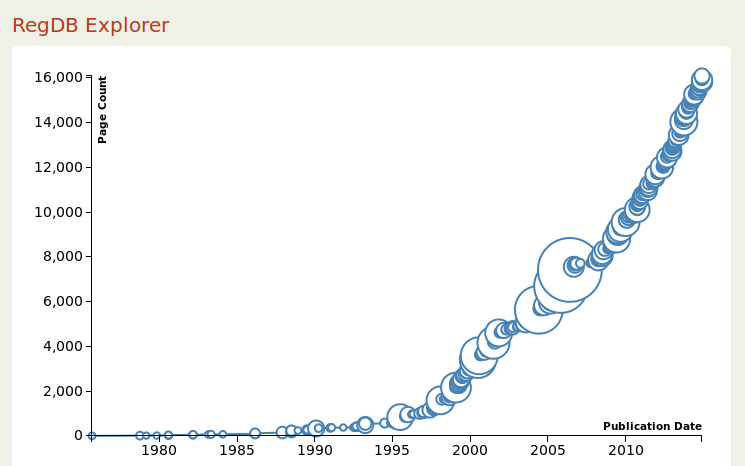 The RegDB Explorer is a web app that helps you get the big picture when it comes to regulatory documentation. In a simple visual setting you can see the time sequence of publications, the topic and number of pages and select/click-through to any document published by the Basel Committee on Banking Supervision.(The app data are derived from the published BIS repositories with minimal adjustments)
You can find the RegDB explorer here.
As always, feedback is very welcome!
Disclaimer
The RegDB app is provided "as is" without any representations or warranties, express or implied. Open Risk has no affiliation with any regulatory authority and no implicit or explicit endorsement. The copyright of any regulatory material remains with the authors.