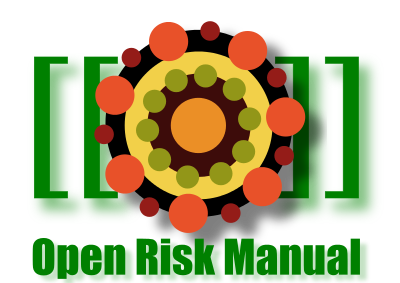 The Motivation
Risk Management is a vast and ever expanding domain of knowledge. The required skills are of an applied nature, occasionally ery technical and certainly ever-changing. This specialized nature of the knowledge base is not served fully by either the traditional academic literature or classic publications in printed book form.
Wikipedia comes frequently to the rescue of risk managers (and will likely continue to do so!), but there is a clear need for a more specialized, open, and collaborative wiki that focuses on risk management. With this motivation, Open Risk developed and supports the Open Risk Manual, an open and public wiki dedicated to risk management.
The Manual is primarily a technical resource, constructed by and for professional risk managers. Yet the Manual is open to anybody interested in understanding this important knowledge domain. The scope of the knowledge base is not fixed precisely. It spans the range of risk management practice, including financial risk management and more specialized quantitative approaches. You can read more about the types of resources included in the Manual here.