Frequently Asked Questions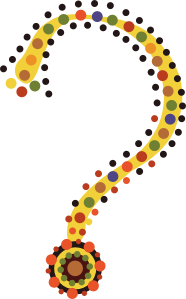 This is a General FAQ covering all the Open Risk tools and services. More specific FAQ and How-To's are available within the respective tools.
How do I get more involved?
Getting in touch is a good start! Send us an email at info at openrisk dot eu. If you prefer to stay anonymous use the feedback button on the left
Is Open Risk commercial or non-profit?
We run eLearning and quantitative risk analysis services on commercial basis and sponsor collaborative community projects and open source initiatives on a non-profit basis.
Will the Community tools always be free or is this like a teaser rate financial product?
The Community tools such as the Open Risk Manual will always be free (if in operation! We cannot guarantee that we will have the means to support it in all eventualities).
Where is Open Risk based?
Open Risk is an online venture serving a world-wide audience. The current team is based in Amsterdam and our servers run in the Netherlands. Contact details are here.
I have created an account at the Academy but have not received a confirmation email
If you did not receive a confirmation email:
you may have provided an incorrect e-mail address (typo), or
the e-mail may have been picked up by your spam filter (as it is an automated email). Check your spam mailbox and mark the reply as non-spam,
or, our mailserver malfunctioned (please email us directly!)
Why can't I login?
There are several embarrassing reasons why this could occur.
First, ensure your username and password details are correct and that you are not typing using CAPS or alternative keyboard layouts like typing in Greek alphabet.
It may be that the registration form is not functioning properly in your browser (see browser limitations below)
It is also possible the website has a more serious configuration error, and we would need to fix it ASAP. If the problem persists contact us by email for instructions.
If our email does not work either we have a so-called existential problem.
Some part of site is not displaying or working properly
The site is currently oriented towards desktop access using recent generations of web browsers.
Furthermore, cookies and javascript need to be enabled for many parts of the site to work properly.
Parts of the site or some apps may not display correctly in older browsers and/or tablets and mobile phones.
Full support for very old browsers is not in the development roadmap. In practice this means the Microsoft IExplorer family of web browsers, versions 8 and before.
Some parts of the site are too content-heavy and may not ever work well in a mobile context. (Consider doing some work without your smartphone!)
We aim to have in the future a setup that degrades gracefully for less capable platforms. We are working hard to identify and fix any residual issues during public beta testing for the target browsers.
Why do I need to register at all?
You don't have to register for the public pages of Open Risk which include the Community areas.
Why do I need to provide my affiliation?
Open Risk is oriented towards past, present and future risk professionals with some form of current affiliation (university, employer etc.). Affiliation is not disclosed anywhere in the website without your permission. If due to special circumstances you cannot provide affiliation please contact us directly.
Why do I get logged off automatically?
This feature aims to prevent misuse of your account by anyone else.
I've lost my password!
Don't panic! While your password cannot be retrieved, it can easily be reset. Visit the login page and click I've forgotten my password. Follow the instructions and you should be able to log in again shortly. If not, drop us a note.
I registered in the past but cannot login any more?!
It is possible we have deactivated or deleted your account for some reason. Please contact us directly.
Why can't I register?
It is possible your IP address is disallowed by accident (we maintain a list of blacklisted IP addresses) or any other obscure reason. Contact us directly with a more detailed description of the problem.
I have logged in and I have a question about area X or Y
There are detailed further FAQ's, tutorials and instructions in the different parts of the website which you can consult in the first instance. Get in touch if these don't solve your question!
Why do I need additional accounts for area X or Y and how do I get one?
Contributing content (in the Risk Manual etc) is not activated by default for the general Open Riskuser. Such authorization confers additional privileges (and responsibilities) hence additional steps are required. You can use the same credentials when opening these additional accounts.
Is my data safe?
We strive to make the site as safe as possible for both your and our data (e.g., all interactions with the site are encrypted). Read the privacy policy for more information and follow good practice when using the site to minimize the chances given to malicious actors.
How do I delete an account?
Inactive accounts will be cleaned periodically. Send us a note if you want an account removed immediately.