New Open Risk Academy Course: Introduction to Geojson
Course Content
This course is a CrashProgram (short course) introducing the GeoJSON specification for the encoding of geospatial features. The course is at an introductory technical level. It requires some familiarity with data specifications such as JSON and a very basic knowledge of Python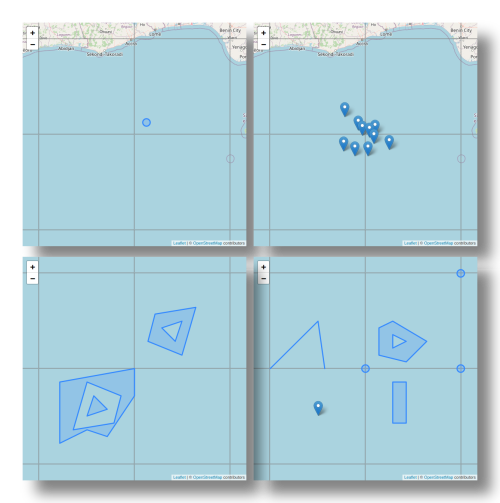 Who Is This Course For
The course is useful to:
Any developer or data scientist that wants to work with geospatial features encoded in the geojson format
How Does The Course Help
Mastering the course content provides background knowledge towards the following activities:
Improved understanding about the geojson format
Usinggeojson in typical application scenarios
What Will You Get From The Course
You will be able to confidently discuss the geojson standard
You will be able to dive into geojson related development projects with confidence
Course Level and Difficulty Level
This course is part of the Data Science family.
This is an Introductory Level course, which means prior knowledge of the subject is not required
The domain of the course is primarily Data Science Techniques, which means that good grounding that familiarity with data science, data concepts and coding is required
This is a Technical course which means some technology elements are involved that would make the course less accessible to those without the required technical background
If you have not taken an Open Risk Academy course before, the CrashCourse Academy Demo provides a quick overview of the Academy.
Course Material
The course material comprises of the following:
Four interactive readings
Time Requirements and Important Dates
The course is self-paced and can be undertaken at any point. Depending on your background knowledge it requires a commitment of about two-three hours total.
Where To Get Help
If you get stuck on any issue with the course or the Academy:
If the issue is related to the course topics / material, check in the first instance the Course Forum (Chat)
If the issue is related the operation of the Open Risk Academy check first the Academy FAQ.
If the issue persists contact us at info@openrisk.eu